3. Tweet on a Sunday between 5.00-7.30 PM – the magic #SBS time zone. Tweets outside this time will not count.
4. Show your personality – use humour and topicality if it feels natural to you.
5. Feel free to add a link or web address in your tweet.  Having a website increases your chances of being noticed.
6.  Include a colourful graphic or video in your tweet.
7. It helps to know the names behind the business. #SBS is for small businesses. The personal touch is liked – business is about people after all!
8. Just tweet once in each weekly time slot, and if you're not chosen, don't despair and try again.  Resilience is important as an entrepreneur.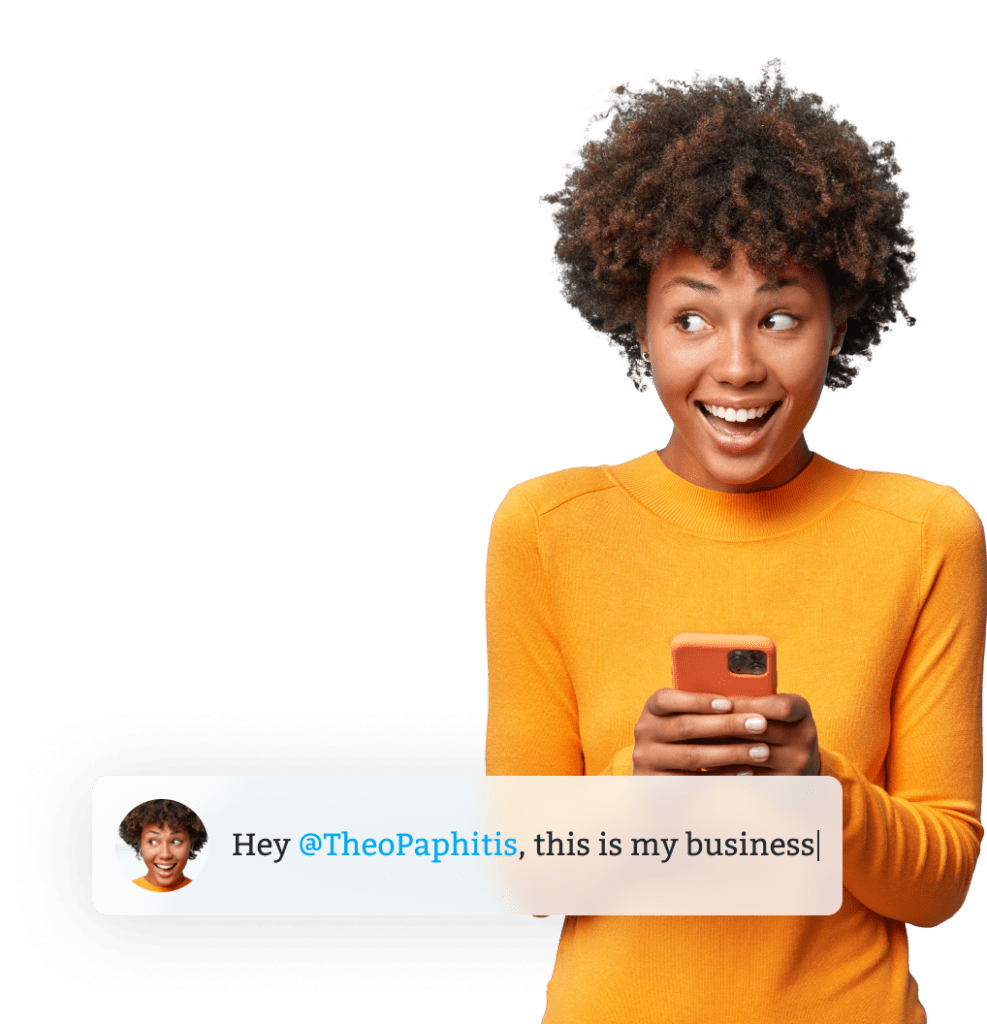 Remember!
Double check your spelling and grammar!
Don't Tweet repeatedly in the hope you are seen.
Don't get another to tweet on your behalf or recommend you or re-tweet in the time frame – it does not help, and only the business's tweet will be retweeted by Theo, not a recommendation.
Don't forget the importance of your own website. If it is not functioning, it is of little interest to others. Check your links!
Don't moan if you don't get a retweet – it's not a good look and we are a positive group!