New Year means new inspiration. 2017 opens up new colour inspiration that can invigorate your home decoration ideas. Here are the colours that will be making an impact all year round.
Greenery
This is Pantone's Colour of the Year for 2017. This yellow-green hue embodies a calling to reconnect back with nature, authenticity and being organic. A break from the modernity of this world and a chance to go back to our roots, a refreshing rejuvenation. Incorporating Greenery into your homes brings the feel of the great outdoors inside our homes. A shade of green always enlivens our tired eyes and dull souls after a gruelling day at work. What better colour to choose for a new year than a colour that perfectly represents new beginnings?
Poised Taupe
Sherwin-Williams big winner for the colour of the year is Poised Taupe. "It's like gray and brown had a baby", says Sue Wadden, director of colour marketing for Sherwin-Williams. It is very versatile and can create balance when paired with the right elements. It can be both modern and classic, or simple and playful. Neutrals are totally making a statement right now and they're here to stay.
Shadow
For Benjamin Moore, Shadow will be 2017's colour of the year. It's a bold colour but when paired with lighter coloured wall, it creates a warm sophisticated modern look. It is definitely a very interesting colour and adding it to your rooms in 2017 it will bring an instant unique character to your home.
Denim Drift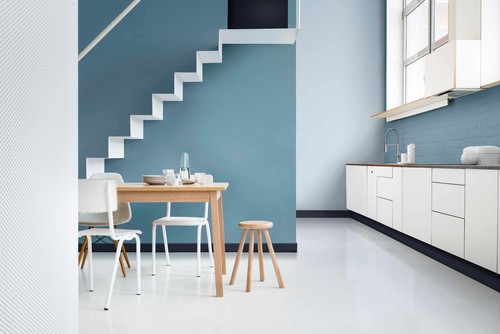 A soft summery shade of blue is Dulux choice for this year. Denim Drift embodies an everyday and everywhere colour that is pleasing and very versatile. This is a great colour which can be used to project youthfulness and calmness into your home.
Honey Yellow
Dunn-Edwards choses a vibrant Honey Yellow to be at the forefront of colours for this year. It's simply a happy colour that will bring warmth and joy anytime. It's fun and exciting yet the colour being softly desaturated it makes it perfect when paired with natural materials and textures.
Comfortable, Composed & Confident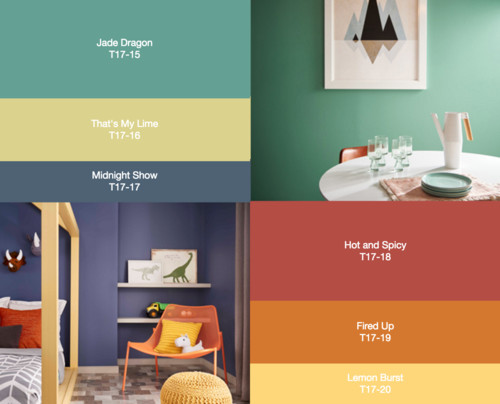 One colour isn't enough for Behr as they have 20 hues for this year's colour inspiration. These are sorted into three lifestyle collections: Comfortable, Composed and Confident. It's going to be a very diverse year with the variety of hues that will cater to our varied personalities and styles in our rooms. From muted pastels, to deep earth and jewel tones through to the rich bold colours. One palette that will appeal to the adventurous or wants to take some bold risks this year is the Confident palette. Be playful and add drama into your homes with the help of these playful hues.
Red Maple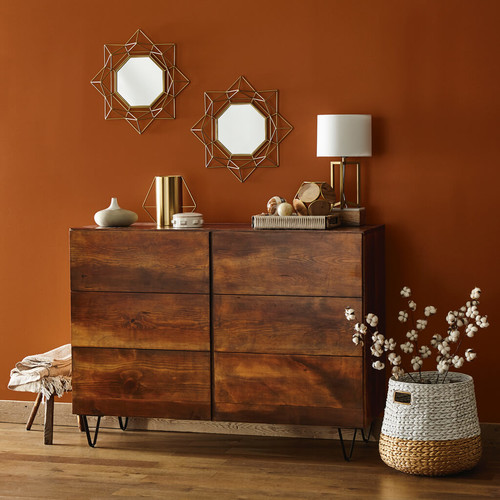 Valspar also selected not only a single colour inspiration for this year, but 12. They have chosen different hues from light to dark, neutrals to bold colours. One colour they have from this selection is an earthy Red Maple colour that symbolizes the warmth and comfort we all desire in our homes. Gold home accessories accentuate the colour just the right way.