Now that Season 7 of the infamous Game of Thrones has ended, the worldwide hype has continued with fans creating their own theories for how the next season will close out the show. It has become so popular since it began that Game of Thrones paraphernalia has become commonplace in our lifestyles – whether that is in our clothing, advertising or home décor. So, in this post we are going to show you some ideas to help you GOT your home in a less conspicuous way.
The Majesty of Kings Landing
The majority of Westeros and Essos architecture and interior design is a fine mix of rustic, Mediterranean and Venetian styles. You can bring small elements from these styles into your home in a lavish or subtle way. For example, take this extremely lavish dining room, you could use a feature dining table set and a grand chandelier to incorporate a bit of Kings Landing into your home.
The Warmth of House Stark
The Starks might have been scattered all over the Kingdom, but their keep remains intact. So, if you're a fan of the House of the Dire Wolf, and you want to decorate accordingly then here are a few ideas for you:
– Bring in the aura of the Stark keep into your homes by using a soft, neutral color scheme with wood and metal accents
– A beautifully inlaid wrought iron staircase railing would also do the job. – Simple accessories, decorative pieces and faux fur scattered strategically around the place would create a cosy place to relax when winter comes.
The Magnificence House of Targaryen
Decorate your living room so that it would befit the Mother of Dragons herself. Daenarys might have lost her kingdom as an infant, but the Targaryen's have always lived in style. So, here's how you can bring a little bit of that majesty in your own home:
– Use rich colors like red and burgundy for accents. These can be introduced through decoration pieces or even curtain-drapes.
– You could also invest in plush velvet or suede furniture to capture that luxurious aura reminiscent of the Thrones set.
Dorne and House Martell
Dorne has a harsh desert climate so you can take a lot of inspiration for your patio and garden from this beautiful place to enjoy in the summer months but you could however bring the theme indoors to create a fresh Mediterranean vibe all year round.
The scenes in Dorne were shot at the Real Alcázar in Seville, Spain where there is so much pattern and detail that it is no wonder that the clothing for the scenes here was also packed with elaborate details and colour. Using the fashion as your inspiration you could easily incorporate luxurious fabrics, patterns and warm colours that would look perfect in a Dornish inspired home.
There is a lot of greenery on this set so bringing in lots of plants into your home and pairing them with these beautiful fabrics would create something truly extravagant.
Check out our blog about decorating with plants for more inspiration here.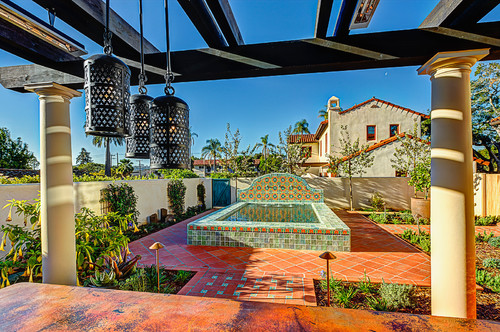 The Aesthetic of Scattered Kingdoms
The kingdoms beyond Westeros might be scattered but their resemblance to ancient civilizations is unmistakable. You could certainly mimic some of that aesthetic by decorating with smaller elements such as furniture or you could incorporate a large stone fireplace, wallpapers of faux rustic textures, Mediterranean tiles and bright walls.
While you cannot bring back the era of sconces and large rustic open fires, there is still a world that you can explore with beautiful accent lighting to bring an element back into your décor.
Now that you've got some awesome ideas, it's time to bring in some Game of Thrones fun in your home!
Schedule