Spring is here and so let us inspire you with some lovely bright and cheerful home ideas that are the perfect way to bring Spring indoors and enjoy it all year round.
Earth & Nature
Spring is all about reviving nature so channelling its rejuvenating aura in your home is a wonderful way to refresh your home. Create an extension of the great outdoors in your living room placing plants around the room for an always fresh feel. Use hazelnut coloured furniture to keep an earthy tone. One of our favourite ideas for an outside inside room is to add an accent wall of wood tiles or even select a natural wood or tree print wallpaper to create a fresh atmosphere.
Artisanal Decor
Give your home a creative twist by incorporating artisanal décor made from copper or iron. These exquisite accessories give identity and charm to this neutral spring dining room. Add in some plants for a fresh feel or you could go one step further and fill your kitchen and dining room with herbs in plain minimal plant pots. We love the dusty pink canvas used in the background here – It is a great way to implement a new colour in a plain room without having to decorate!
Neutrals & Blooms
Start with a blank canvas and add to the design using minimal furniture and wall art selecting 1 or two colours that pop out from pieces of furniture throughout the room. We think this type of décor is ideal all year round and it can be brought into each new season by adding some seasonal décor – For Spring, of course, some lovely Spring flowers would be right at home in this room.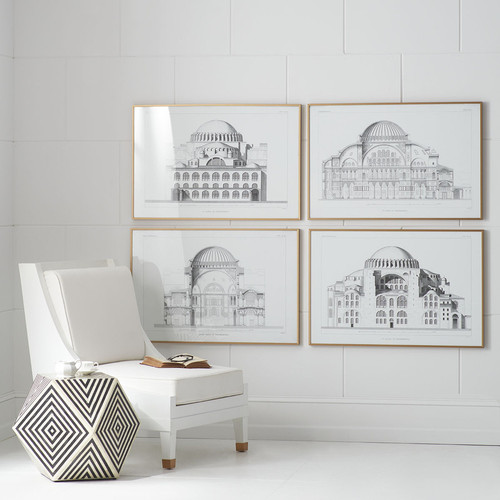 Spring Blooms
Apply a vibrant aura in your home by adding multi-coloured plants and flowers that represent the Spring season. You could group many plant and flowers together using vases made from different materials and heights. This is bound to catch the eyes of your visitors and make you feel cheerful every time you walk into the room.
All about Cobalt
Cobalt blue adds an instant cool and calming effect to any room. Make it more exciting by combine it accessories in many cobalt shades and patterns. Pair this up with bright white walls to make them stand out and catch the eyes of your guests.
Olive Green
As Greenery is the colour of the year for 2017, anything that reminds you of lush foliage is ideal for your Spring home – In this case, we have chosen olive green. Take your Kitchen back to nature by implementing a green colour to the room. Now, you could put out all the stops here and have a brand-new kitchen installed or you could DIY your current kitchen cupboards with some paint. Another great option to implement some Greenery into your kitchen would be to add coloured accessories such as utensils or crockery.