Originally the preserve of the rich and famous because they were fashioned by jewellers, the industrial revolution introduced mass-produced products whose price made them more accessible. But by the 1960's shirt manufacturers were producing shirts with sleeve buttons already sewn on and once more cufflinks became a sign of status and stature. However, after a brief decline, cufflinks in a multitude of shapes, sizes and colours are enjoying a renaissance amongst both men's and women's couture as subtle, or not so subtle, fashion statements.
Navigate to the Silver Cufflink pages of The Bijoux Magpie and there you will be forced to choose between intricate Artisan Lampwork Glass Cufflinks and bold, colourful Bombay Sapphire Cufflinks, all with robust Sterling Silver toggles that ensure they will survive everyday wear and tear and sparkle at the most auspicious celebrations.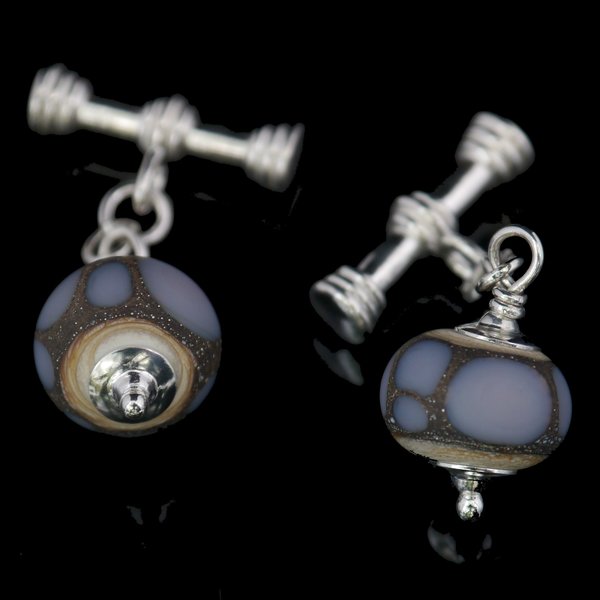 Distilled in Hampshire in the UK, Bombay Sapphire Gin traces its origins back to a recipe that was first recorded in 1761. The iconic signature bottle is made of a striking blue glass, which, when illuminated in the appropriate manner, can give the impression that the liquid within is glowing. The name of the product, and the subsequent choice of this colour for the glass bottle was inspired by the 182-carat gemstone Star of Bombay, which was discovered in Sri Lanka and given to Mary Pickford, the silent movie star, by her then-husband, Douglas Fairbanks.
The Bijoux Magpie's Bombay Sapphire Cufflinks incorporate Glasswork Beads that have been fashioned from Bombay Sapphire gin bottles using traditional Lampwork techniques, giving them the stunning blue colour, each pair totally unique but equally gorgeous, making your purchase all the more exclusive.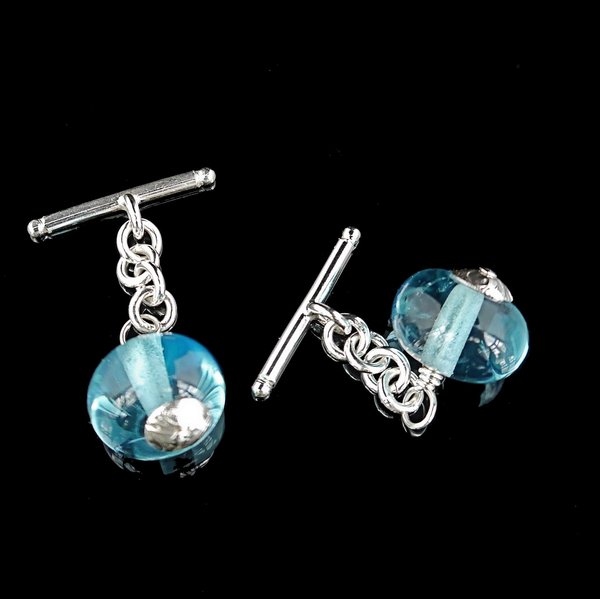 They are supplied perfectly packaged in a beautiful black gloss wooden gift box with an information card and you can choose one of their full Gift-Wrapping services for that extra special touch. Also on offer is Free Standard Delivery on all UK orders, with a 3-5 working days promise.
Enjoy!
Catherine.