Seasons like Halloween makes us all excited to decorate our homes and it is also the perfect excuse to channel your inner decorator. Why not try out these stylish treats and make your Halloween as festive and as memorable as possible.
Old World Charm
Balance is everything in interiors especially during the festive times of the year – Your home shouldn't be screaming the colour orange from floor to ceiling for it exude the Halloween season. If you do admire the colour and want to incorporate it in your Halloween home, the best way to do this is to pick a focal point and accessorize around it. In this case, your walls, and a little texture glams it up just the right way. Those iron lanterns, black lampshades and big, classic chairs in toned earth colours makes your guests feel like they are in an old fashioned mansion.
Iron it is
Iron is just the right element for your Halloween-inspired interior. It's heavy, dark, and a perfect contrast to your white candles. Adding some red berries or dark flowers to your lighting or lanterns add a certain charm to your home which borders between spooky and chic.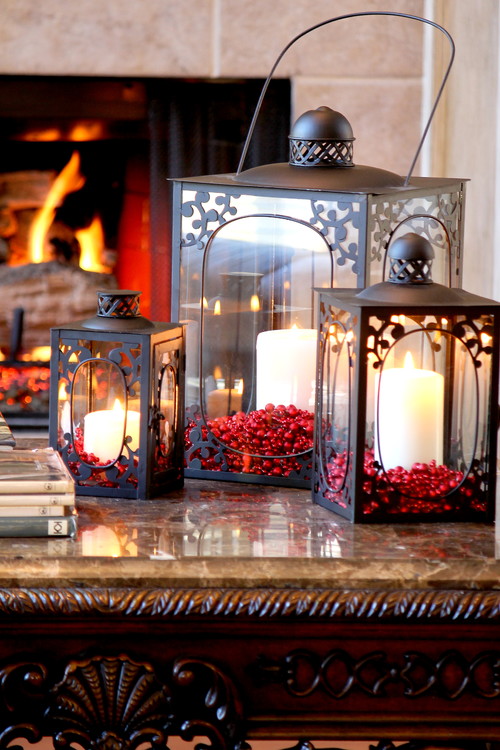 Fall into Halloween
If you want your home to be more on the festive side of Halloween but still with a touch of spooky, this eclectic set-up is just the way to go. Bring in the autumn hues that perfectly symbolize Halloween to help with the desired spooky yet stylish look. Check out this gorgeous Mirror Mania Candelabra.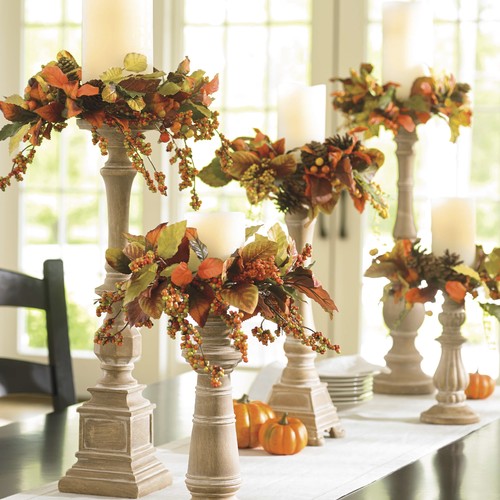 Pumpkins
Your pumpkins don't have to stay orange for it to say Halloween. Make them modern and chic by painting your pumpkins white or whatever colour your feel will suit your decor. It will look really stylish and your guests will be impressed with your DIY skills.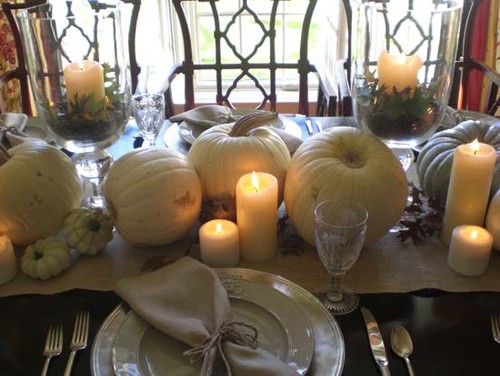 Black and White Decor
A black and white interior gives a classy twist to your Halloween design. You can actually keep this style all year and just give it a little tweak during Halloween by adding accessories like pumpkins and replace the artwork or photographs in your frames with spooky spider or bat art prints. Black and white decor never goes out of style so it will make your annual spooky decorating session much easier.
Keep it simple
Achieve that elegant spooky look without going complicated and just being simple with your decorations. Just hang berries and dried flowers on your chandelier or wall lighting. Chandeliers always look elegant and welcoming and will wow your guests with the stylish Halloween theme you've been aiming for without too much of the excess. Why not explore the Mirror Mania Chandelier Collection right here.